Holiday Season Healthy Eating Tips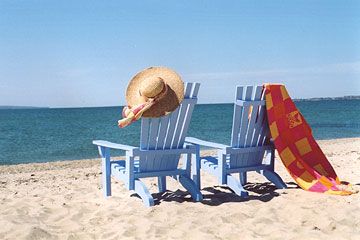 Eating Healthy and in Moderation
Make sure that you eat normally before a party. If the party is in the evening, eat breakfast, lunch and a snack before leaving your hotel or home. Do not starve yourself all day long attempting to save up all your calories for the party. You will be famished by the time the party begings and tend to overeat. If you eat normally, you probably will find that you are not tempted to go overboard and you will be able to control yourself at the party.
At the party, you should start by eating some of the healthy offerings. For example, choose vegetable sticks or fruits. If you fill your stomach up with hralthy foods, you will be less likely to binge on other fattening foods.
It can be tempting to eat everything on the table, when presented with a variety of options. Instead of eating a large slice of cake, for instance, you can select a small sampling of bite-sized portions of several desserts or appetizers. This way you can try a variety of foods without overeating, and stuffing yourself.
ALso, remember that you do not have to force yourself to finish everything on your plate. If you feel full, stop eating!
Click on the other articles below to read tips on how to develop a moderate approach that will help you find a balance between staying fit and enjoying yourself on holiday. Just because you are having fun, it does not mean that you have to pack on extra pounds! Have a wonderful holiday season.
Have Fun This Holiday Season Without Picking Up Extra Pounds
Holiday Exercise Tips
Holiday Drinking Tips
Labels: Exercise, Healthy Foods, Weight Loss
Featured Offer from Wedding Diet Site:
Grab 5 Free Supertips On Healthy Dieting and Weight Loss

You will receive a series of 5 lessons on Healthy Dieting and Weight Loss tailored specially for brides. Sign up in the form below.

Some of the tips and the topics covered are:

1. The things that every woman must know about diet and weight loss
2. The fastest way to lose 5 pounds
2. Negative calorie food--what are they and why they are a bride's best friends
3. This liquid is magical in your dieting - particularly on your wedding day
4. The balanced approach
5. Yes, you can get slim without the gym